Grand Berlin hotel near city center
Berlin Berlin, Germany
NEW THIS WEEK
NEW THIS WEEK

Scoop the best dates for this brand-new deal now!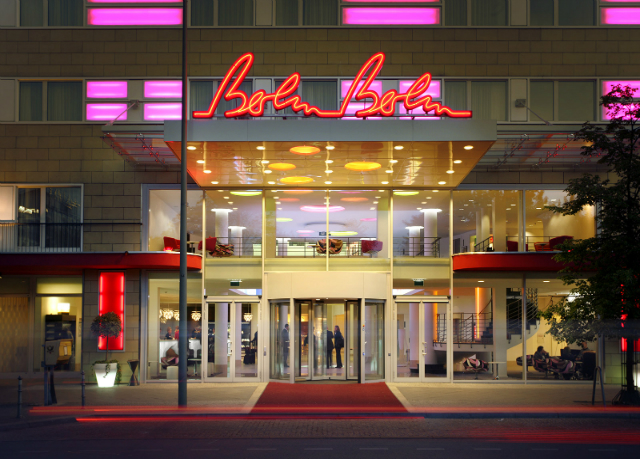 Berlin
Premium room
Premium room
Premium room
Standard room
Standard room
Berlin
Berlin
Berlin
Embrace Berlin's playful side at this chic hotel in the Mitte district
A hip, stylish and playfully decorated hotel with a central location in Berlin's ultra-hip Mitte district - includes breakfast and wellness perks


We like
This hotel is in a fabulous location for seeing the sights of Berlin. The Berlin Zoo and the Kurfurstendamm shopping street are both a 10-minute metro ride away, as are numerous shops and restaurants. Checkpoint Charlie, Brandenburg Gate and the Reichstag are all within a leisurely 35-40 minute walk if you've packed some comfy shoes, or no more than 15 minutes by taxi or public transport. You'd be hard pressed not to stroll alongside the Berlin Wall, to admire the politically-charged, Instagram-worthy murals.